Hyperacusis Research is excited to present this free webinar that will focus on two key mechanisms of hyperacusis with pain.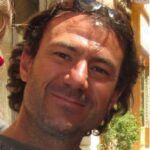 Leading researcher Arnaud Noreña from Aix-Marseille Université, Marseille, France, will describe his work that demonstrates how injury to middle ear muscles may lead to peripheral inflammation, which increases sensitization of the trigeminal nerve resulting in pain.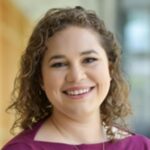 Megan Beers Wood, a postdoctoral research fellow in the laboratory of Dr. Paul Fuchs at Johns Hopkins, will discuss recent inner ear findings that demonstrate how pain signaling type II nerve fibers are altered with loud noise. This novel research suggests a breakthrough in potential mechanisms of pain and provides new pathways for research to a cure.
Participants will be able make donations to support our research.
Our mission is to raise money for scientific solutions, as we work to spread awareness of this debilitating condition.   Click here to register.
Your involvement is critical for our success. If you cannot make the webinar, you can still contribute.
You can also donate through our facebook page at facebook.com/hyperacusisresearch
Thank you for your support!