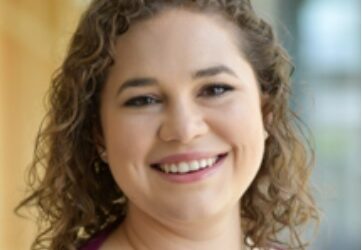 Pictured: Megan Beers Wood Along with our partner, the Hearing Health Foundation, we are excited to announce our Emerging Research Grant for 2022.  This grant demonstrates our commitment to uncover the mechanisms associated with hyperacusis on our path to a cure.  We...
read more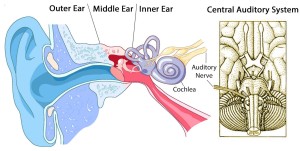 A comprehensive website focused on assimilating all research papers including the Hyperacusis Literature Review Hyperacusis Research sponsored can be found at: hyperacusisfocus.org.  This site begins with all related definitions of hyperacusis, summarizes all common symptoms including various forms of pain, and takes an in-depth look at most possible mechanisms from the central auditory system down through inner ear and finally considers issues with the middle ear.  The site also summarizes common treatment approaches and the data demonstrating the impact of each treatment.
As a co-author for the only book on Hyperacusis, Dr. David Baguley is a great resource on a broad range of Hyperacusis topics.  Dr. Baguley is a Fellow at Wolfson College at the University of Cambridge.

The Hearing Health Foundation is a great resource for basic ear research.  Hearing Health Foundation is the largest private funder of hearing research, with a mission to prevent and cure hearing loss through groundbreaking research. Since 1958 Hearing Health Foundation has given over $27.8 million to hearing and balance research, including work that led to cochlear implant technology.  Hyperacusis Research is grateful for the partnership we have with Hearing Health Foundation and for the opportunity to support hyperacusis focused Emerging Research Grants.

The Hearing Center of Excellence (HCE) was established by the Department of Defense to address the significant rise in auditory injury among military veterans. The Hearing Center of Excellence works to improve the health and quality of life of service members and veterans by reducing the tangible and intangible costs of hearing loss and auditory injury. Through enhanced diagnosis, assessment and hearing protection, HCE 's five directorate groups work together to prevent injury, care for the hearing impaired, educate the armed forces about hearing loss and increase the operational effectiveness of the military.  Hyperacusis Research was excited to was establish a connection with the HCE and help the Center to understand the significance of the impact of hyperacusis on veterans.

Since 1971, the American Tinnitus Association has been a global leader in the effort to find a cure for tinnitus. ATA brings together patients, researchers, healthcare professionals, industry partners, and lawmakers to advance public understanding of tinnitus and fund vital tinnitus research.  ATA has also funded numerous hyperacusis projects related to both mechanisms of hyperacusis and the clinical effectiveness of sound therapy treatment options.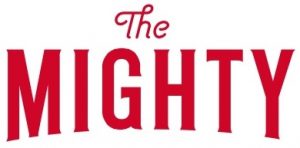 Hyperacusis Research is partnering with The Mighty.  The Mighty is a story-based health community focused on improving the lives of people facing disease and disability, including chronic pain conditions and rare disorders.  Our partnership will bring our resources to The Mighty's large readership. We also have a dedicated home page on The Mighty.